Navigating the intricate landscape of relationships is a journey marked by joy, connection, and companionship. Yet, even in the most loving partnerships, misunderstandings can occasionally cast a shadow over the sunniest days. 
These moments of confusion, miscommunication, and differing perspectives might seem like roadblocks, but they are actually opportunities for growth, understanding, and deeper connection. 
In this blog post, we'll explore 15 tips to cope up with  misunderstandings in relationships. So, let's embark on this journey together, where we'll learn how to untangle the knots of misinterpretation and emerge stronger than ever before.
7 Common Misunderstandings in Relationships
Misunderstandings in relationships can stem from various sources and lead to confusion, conflict, and emotional distance. Let's take a look at 7 common misunderstandings that can arise within relationships:
Assuming Mind-Reading: One of the most prevalent misunderstandings is assuming that your partner knows what you're thinking or feeling without explicitly expressing it. This can lead to unmet expectations and frustration when your partner doesn't respond as you hoped.
Misinterpreting Silence: Silence doesn't always equate to agreement or understanding. Assuming your partner's silence means they're on the same page can lead to miscommunication. They might be hesitant to speak up or might have a different viewpoint they're not comfortable expressing.
Unspoken Expectations: Often, people have hidden or unspoken expectations about how their partner should behave or react. When these expectations aren't met, it can lead to disappointment and conflict. Openly communicating your expectations can prevent misunderstandings.
Different Love Languages: Each person expresses and receives love differently. Misunderstandings can arise if you're not attuned to your partner's love language. While you might show affection through gifts, your partner might value quality time more.
Context and Intent: Words and actions can be easily misinterpreted when the context and intent behind them aren't clear. What might seem innocuous to you could be hurtful to your partner if they perceive a different intention.
Misaligned Communication Styles: People have different communication styles—some prefer direct communication, while others use more indirect or subtle ways to convey their thoughts. Misunderstandings can arise if your communication styles clash.
Emotional Filters: Personal emotions, experiences, and insecurities can act as filters through which we interpret what others say or do. These emotional filters can lead to misunderstandings as we project our feelings onto our partner's actions.
Importance of Coping Up With Misunderstandings in a Relationship
Coping with misunderstandings in a relationship is of paramount importance for the health and longevity of the bond. These misunderstandings, if left unaddressed, can escalate into larger issues that may erode trust, communication, and emotional intimacy. 
Here's why effectively managing and resolving misunderstandings is crucial:
Maintaining Trust: Trust is the foundation of any strong relationship. When misunderstandings aren't dealt with, they can lead to doubt and suspicion. Addressing them promptly and honestly helps preserve trust by demonstrating your commitment to open and transparent communication.
Preventing Resentment: Unresolved misunderstandings can fester and turn into resentment. The longer these negative feelings are ignored, the more they can poison the relationship. Coping with misunderstandings prevents these negative emotions from taking root.
Strengthening Communication: Addressing misunderstandings requires healthy communication. By openly discussing the issues at hand, you and your partner can learn how to communicate effectively, listen actively, and express yourselves without fear of judgement.
Deepening Understanding: Misunderstandings often stem from misinterpretations or differing perspectives. By engaging in discussions, you gain insights into your partner's thoughts, feelings, and motivations, deepening your understanding of each other.
Promoting Emotional Intimacy: Sharing vulnerabilities and resolving conflicts fosters emotional intimacy. When you navigate misunderstandings together, you build a stronger connection based on mutual support and understanding.
Building Problem-Solving Skills: Working through misunderstandings is an opportunity to develop problem-solving skills as a team. This experience equips you with strategies to handle future conflicts more effectively.
Fostering Adaptability: Misunderstandings highlight areas where you and your partner may have differing views or expectations. Learning to adapt and find compromises in these situations contributes to the relationship's flexibility and resilience.
Preventing Escalation: Small misunderstandings, if left unaddressed, can snowball into larger issues that are harder to resolve. Nipping misunderstandings in the bud prevents them from escalating and becoming more complex.
Enhancing Relationship Satisfaction: Successfully managing misunderstandings leads to a sense of accomplishment and satisfaction in the relationship. It reinforces the idea that you and your partner can work through challenges together.
Coping with Misunderstandings in Relationships: 15 Strategies for Healthy Resolution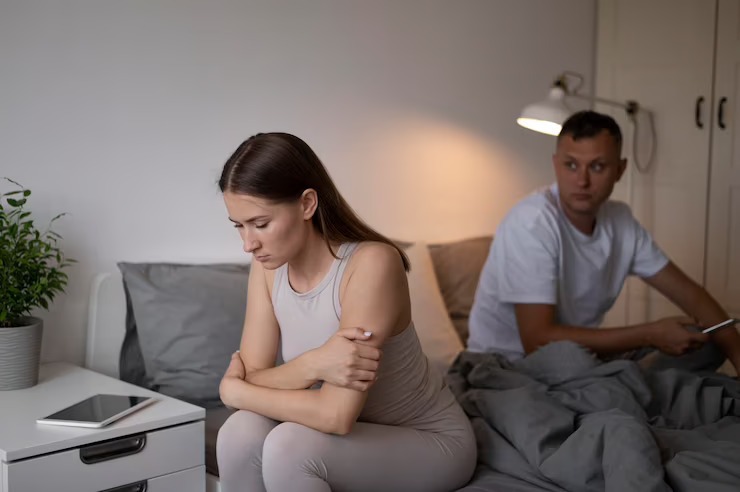 It's an inevitable aspect of human interaction, particularly within the context of relationships. Whether you're navigating friendships, family dynamics, or romantic partnerships, miscommunications can arise due to differences in perspectives, emotions, and individual experiences. 
While misunderstandings may seem like hurdles to overcome, they can actually serve as opportunities for growth and deepening connections if handled with care and understanding. 
Let's explore 15 effective strategies to cope with misunderstandings in relationships and foster a healthier, more resilient bond.
1. Stay Calm: The Foundation of Effective Communication
When confronted with a misunderstanding, emotions can run high. However, it's crucial to maintain your composure. Reacting impulsively can exacerbate the situation, making it harder to resolve. Taking a deep breath and approaching the issue with a level head sets the tone for productive communication.
2. Active Listening: A Bridge to Mutual Understanding
Active listening is an art that can bridge the gap between differing perspectives. Instead of formulating your response while the other person is speaking, focus your attention entirely on them. This approach demonstrates your respect for their viewpoint and encourages reciprocal understanding.
3. Open Communication: Building a Safe Space
One of the cornerstones of a healthy relationship is open communication. Create an environment where both parties feel safe expressing their thoughts and emotions. Encouraging your partner to share their concerns without fear of judgement fosters trust and emotional intimacy.
4. Empathy: The Key to Connection
Empathy is the ability to understand and share the feelings of another person. When misunderstandings arise, strive to put yourself in the other person's shoes. Consider their emotions, past experiences, and motivations that may have contributed to the current situation.
5. Clarify: Seek Clarity to Avoid Assumptions
Assumptions often fuel misunderstandings. Instead of jumping to conclusions, seek clarification. If something isn't clear, don't hesitate to ask questions. This proactive approach can prevent misconceptions from spiralling into larger issues.
6. Use "I" Statements: Promoting Ownership and Respect
During discussions about misunderstandings, using "I" statements can be remarkably effective. Rather than assigning blame, express your feelings and perspective using phrases like "I feel" or "I think." This approach minimizes defensiveness and opens the door to a constructive conversation.
7. Take a Break: Cooling Off to Prevent Escalation
Sometimes, discussions about misunderstandings can become emotionally charged. If the conversation reaches a point where tensions are high, it's okay to take a break. Stepping away temporarily allows both parties to cool off, gather their thoughts, and return to the conversation with a clearer perspective.
8. Timing Matters: Choosing the Right Moment
Timing plays a pivotal role in resolving misunderstandings. Select a time when both individuals are relatively relaxed and able to engage in a thoughtful conversation. Avoid discussing sensitive topics during stressful or busy periods.
9. Avoid Blame: Focus on Resolution, Not Fault
When misunderstandings occur, it's easy to slip into a blame game. However, placing blame often exacerbates the situation. Instead, focus on addressing the issue collaboratively. The goal is to find a solution and prevent similar misunderstandings in the future.
10. Reflect on Your Role: Taking Responsibility for Growth
While it's natural to focus on the other person's role in a misunderstanding, reflecting on your own contributions is equally important. Acknowledge if your words or actions played a part and be willing to take responsibility. This reflective approach encourages personal growth and strengthens the relationship.
11. Seek Solutions: Working Together to Move Forward
After acknowledging the misunderstanding, shift the focus toward finding solutions. Brainstorm strategies to address the issue and prevent its recurrence. Collaborative problem-solving demonstrates a commitment to the relationship's well-being.
12. Forgive and Let Go: Releasing Resentment
Holding onto past misunderstandings can lead to resentment and strain the relationship. Practice forgiveness and let go of grudges once the issue is resolved. Embracing forgiveness allows both parties to move forward with a clean slate.
13. Set Boundaries: Clear Guidelines for Expectations
Misunderstandings can often arise due to unspoken expectations. To prevent such situations, establish clear boundaries and expectations within the relationship. Openly communicate what you need and what you're comfortable with, creating a framework for smoother interactions.
14. Use Humor: Lightening the Mood
While serious discussions are essential, infusing humor into the conversation can help diffuse tension. Humor should be used cautiously and respectfully, but when done right, it can lighten the atmosphere and make discussions more approachable.
15. Learn and Grow: Transforming Misunderstandings into Opportunities
Rather than viewing misunderstandings as obstacles, consider them opportunities for growth. These moments can lead to deeper understanding, improved communication skills, and a more resilient bond. Embrace the lessons they offer and apply them to enhance your relationship.
5 Misunderstanding in Relationship Quotes
"Misunderstandings are often the result of two people speaking the same language but hearing different melodies." – Unknown
"In the garden of relationships, misunderstandings are the weeds that can strangle even the most beautiful blossoms." – Steve Maraboli
"Misunderstandings are the seeds of miscommunication. Water them with assumptions and watch them grow into disappointment." – Steve Maraboli
"The gap between two people is often filled with assumptions, and the bridge across is built with understanding." – Unknown
"When words are too shallow, misunderstandings are deep. Dive into the depths of each other's hearts to find the pearls of understanding." – Unknown
Summary
As we conclude this exploration into coping with misunderstandings in relationships, we're reminded that every relationship—no matter how deep or enduring—is susceptible to moments of confusion. 
These moments don't define the relationship; rather, they shape it. Through open communication, empathy, and a willingness to understand each other's perspectives, we can unravel the knots of misunderstanding that threaten to tangle our connections. Remember, misunderstandings are not barriers; they're bridges that lead to deeper understanding and stronger emotional bonds. 
So, let's navigate this journey hand in hand, recognizing that the path to a resilient and thriving relationship is paved with the art of navigating misunderstandings with grace, patience, and unwavering love.